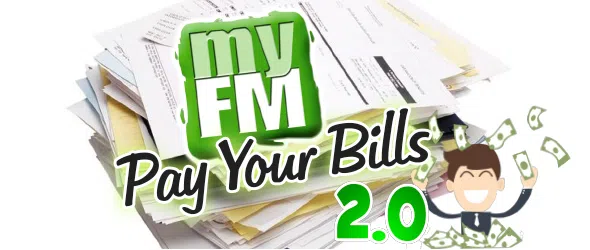 myFM's PAY YOUR BILLS 2.0
CHECK ONLINE EACH WEEK AND ON OUR FACEBOOK PAGE.
IF YOU SEE YOUR NAME POSTED,
EMAIL US IMMEDIATELY AT : pyb20@mbcmedia.ca
AND WE'LL SEND YOU A myFM PAY YOUR BILLS 2.0 Email Money Transfer
 FOR THE BILL YOU ENTERED DIRECT TO YOUR BANK ACCOUNT
THROUGH YOUR EMAIL INBOX!
(must be replied to on same day)
BROUGHT TO YOU LOCALLY BY
YOU MUST SUBMIT A BILL ENTRY
ON THE PAY YOUR BILLS CONTEST PAGE
IF YOU'VE ALREADY SIGNED UP, THEN THERE'S
NO NEED TO SEND A SECOND ENTRY! YOU'RE ALREADY ENTERED!
  GOOD LUCK AND KEEP AN EYE FOR YOUR NAME ONLINE AND ON FACEBOOK!